Eyebrow lift in Edmonton
Eyebrow lift in Edmonton have increased in popularity and can be achieved with Botox, Fillers, Laser or Plasma pen treatment. Eyebrows are one of the most noticeable facial traits. They help accent the shape of your face and eyes and play a key role in communication. side Aside from the size of eyebrows, the shape also matters. A perfectly shaped and groomed brows can transform a person's face.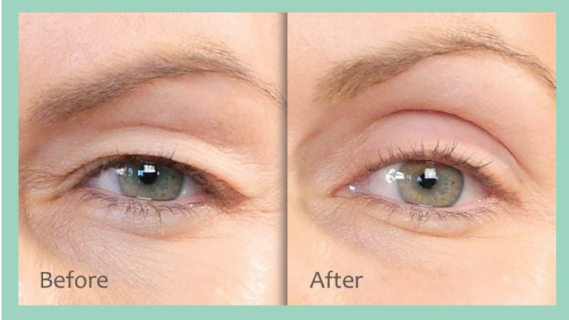 Botox for eyebrow lift in Edmonton
Injecting Botox in the brow area helps smooth and lift the surrounding skin and can help fix droopy or uneven brows. This treatment gives an illusion of a youthful look by opening up the brow area slightly. Many people have testified that Botox has made their brows look symmetrical. Botox can also transform how the brow sits, without undergoing cosmetic surgery. Botox will help brows sit uniformly along the brow bone and can help define and lift the shape of brows.
Dermal fillers
Placing dermal fillers beneath your eyebrow can support and elevate them. Typically, only half to one syringe of dermal fillers is needed in this area. Fillers also soften your eyebrow's skeletal orbital rim to give a more youthful and soft look. Normally, upper eyelids droop from the exterior half first, making the middle half appear hollow. By using fillers to fill the mid half of your brow, this evens out the look of your upper eyelid and lessens droopy eyelids. The recovery time from dermal fillers depends on the degree of correction. For some, recovery takes a few days, with no downtime required.
Lasers for eyebrow lift in Edmonton
A laser can help rid skin of wrinkles and lift eyebrows. Also, the use of lasers is an excellent way to achieve great results without the dangers that come with eyelid surgery. The use of lasers can be an excellent alternative if you don't want to go under the knife.
What are the pros and cons of getting an eyebrow lift in Edmontonthrough laser?
Using laser has several advantages. First, there are no adverse skin reactions and no large or small incisions made to the skin. This, in turn, means no swelling or bruising. Laser does have less side effects, than plasma pen) including scarring and pain during treatment. It may be expensive.
Plasma pen for eyebrow lift in Edmonton
The Plasma Pen procedure is an advanced and non-invasive lift treatment. It firms
and lifts the skin with fast results that will improve within eight weeks. In essence, the plasma pen functions by using the voltage in the atmosphere between its tip and the normal gasses released from our skin to build a plasma charge. This then creates a little electrical arc and immediately contracts the eyebrow area. The tissues pull in and tighten, giving you a youthful and elevated eyebrow. As collagen starts to form, crusts develop and peel off. The result is tighter and smoother skin – which occurs within days. However, do not confuse plasma pen with blood plasma, the plasma pen procedure does not involve blood.
If you would like to schedule a free consultation to find out how Dr. Alhallak, Ph.D., can help you achieve your desired eyebrows, click here to book a free consultation.